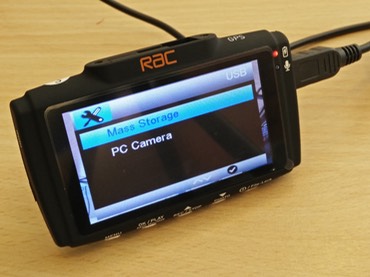 [Edit: I've disabled the videos for now until I figure out how to improve the experience since they are huge]
I've always been a gadget fan and interested in dash cams.  Like most people, I think I'm a great driver and everybody else is horrible!  A dash cam has other benefits of course and thankfully I've not seen any serious accidents but I have witnessed some pretty bad driving, as posted here on my blog and on Youtube.
My current dash cam is a cheap Chinese unit that I got for about £25 from Geek.  I've only had it a few months but it has captured a few "dumbo" moments on the roads around Basingstoke.  Before that I've tried a variety of things including an Android phone running Autoguard, and some really cheap clip on units that were 480p and battery powered.
When ProofCam contacted me on Twitter and asked if I would take a look at one of their units in exchange for receving one, I said I would - providing if I didn't like it I would say so and return the camera.  So - full disclaimer - this unit was provided by them to me at no cost. I'm going to keep it, because I do like it - but more about that later.
Price and Specs

The Proofcam RAC 02 is an RAC-branded HD dash cam with an external GPS dongle for approximately £105 - £150.

Sensor: 3 MP 1/3" CMOS
Lens:

 

f2.8 / 170˚ field of view
Resolution:

1080 FHD @ 30fps or 720p @ 60fps
LCD:

LCD 2.7" TFT
Video format:

.mov
TF card support:

≥ class 4
Battery:

3.7v 250mAh Li-ion
Dimensions:

82 x 50 x 37mm
Weight:

60g
The unit can be purchased here or from Jessops, and also from the RAC online shop here.
Unboxing
The unit comes in a small box, and the package includes:
The camera
Suction mount
4GB SD card
GPS receiver dongle
Lighter socket power adaptor with 4m cable
User manual
Window Sticker
The unit is very small and the case is mostly matt black, although the lens itself is a shiny silver.  This is actually one of the things that I don't like about the unit - the bling of the silver lens.  Even though the unit is small, I'd be hesitant to leave the device in place if I park up the vehicle, and there could be some reflection from the lens onto the windscreen which might be annoying.  If I had a choice, I'd prefer the whole unit to be matt black.  The unit is well made though and felt sturdy, without a cheap plastic feel even though it is not heavy.
On the back of the unit is the LCD screen.  Again, I should point out another flaw (compared to my cheap Chinese unit) - the screen is always on.  My personal preference is to have the recording light flash, but for the screen to be dimmed after a certain timeout.  When driving at night I don't like any bright screens in my peripheral vision, and most GPS units have a "night mode" for this reason.  It would be better if the RAC 02 had a similar feature.
On the bottom of the unit are 5 buttons - 'Menu,' 'Select / Mic toggle', 'Rec/Stop,' 'Photo' and 'Power/lock'.  In my usage, I never found it convenient (or safe) to actually try and press any of the buttons.  But if there was a passenger who could do it, or when completely stationary and safe, it might be ok to try and snap a photo or to lock the current clip.  I just never felt comfortable reaching for the unit and trying to perform any action.  In fact, the way the unit works almost without any intervention is key to safety and comfort - I really don't want to be distracted by the camera or the novelty of it.  I just want to have it come on automatically, record away, and turn itself off when the engine is switched off.
The unit can record sound or be muted.  The quality of the sound seemed good enough to me, although I didn't analyse it very closely.
It is really great that it comes with everything needed (the SD card) right out of the box - that can't be overstated!  However, in HD mode, I was only capturing about 50 minutes of video before the card became full and the camera started recycling the clips.  This might be good enough for most people - but I've ordered a 32GB card to give myself some additional space.
Performance
The video quality is excellent.  In HD mode recording, registration plates are clearly visible in daylight recording, even at high speeds on 2 lane roads and the oncoming vehicle is not too far away to the side.  However, on a dual carriage way at speed, the reg plates become too hard to read without grabbing a frame and zooming, and possibly doing some image manipulation.  Of course, night time recording is a different matter, and that is to be expected.
I tried the 720p setting, and have some sample video.  I thought the higher framerate might help legibility and reduce motion blur but that didn't seem to work very well, so I'm keeping it at 1080p.
Sample videos and stills
Here are some sample videos and stills from various day and night conditions.
1080p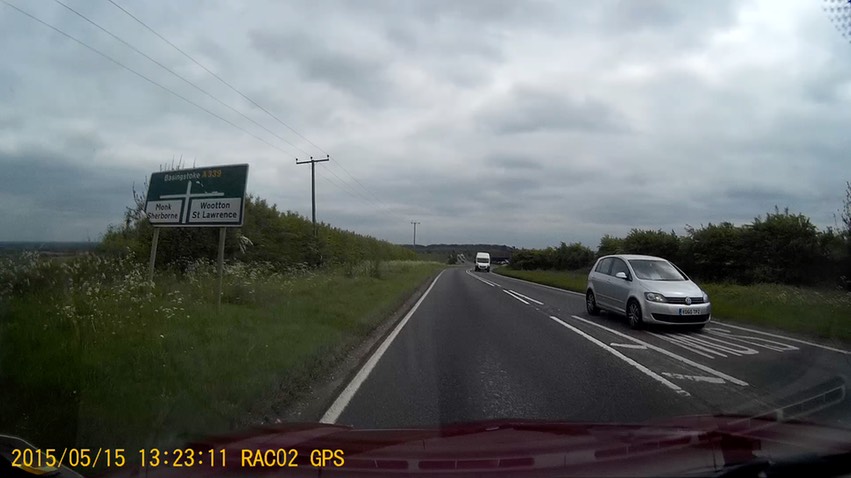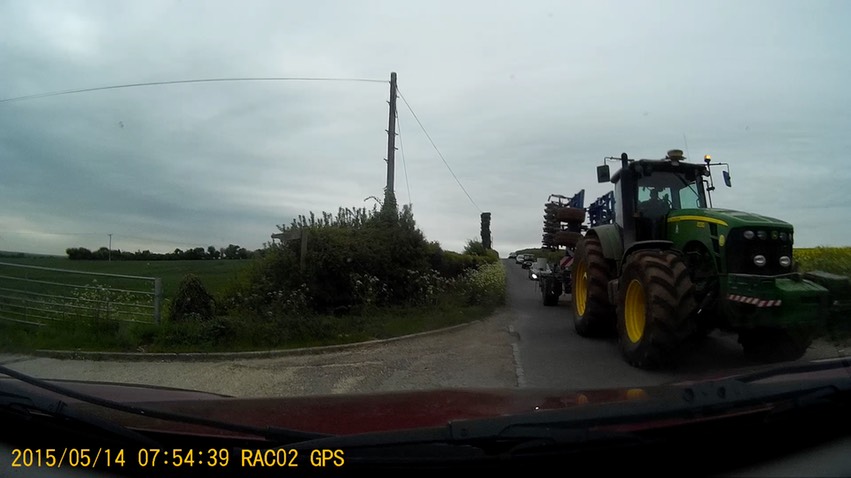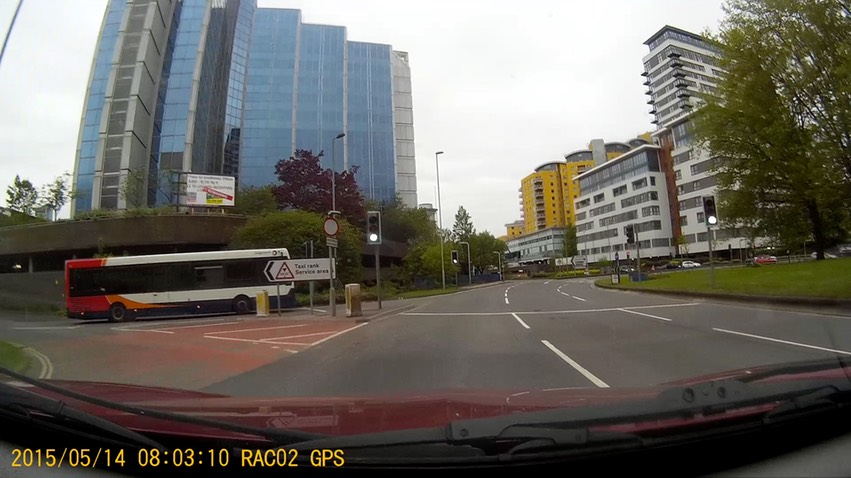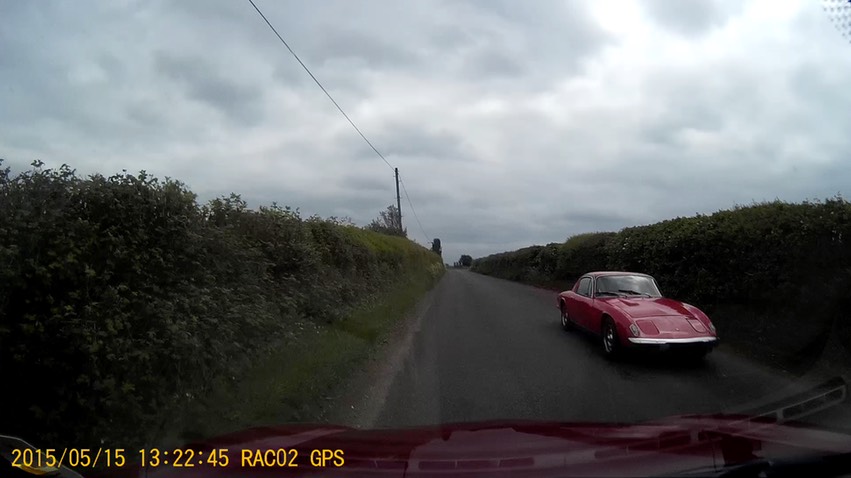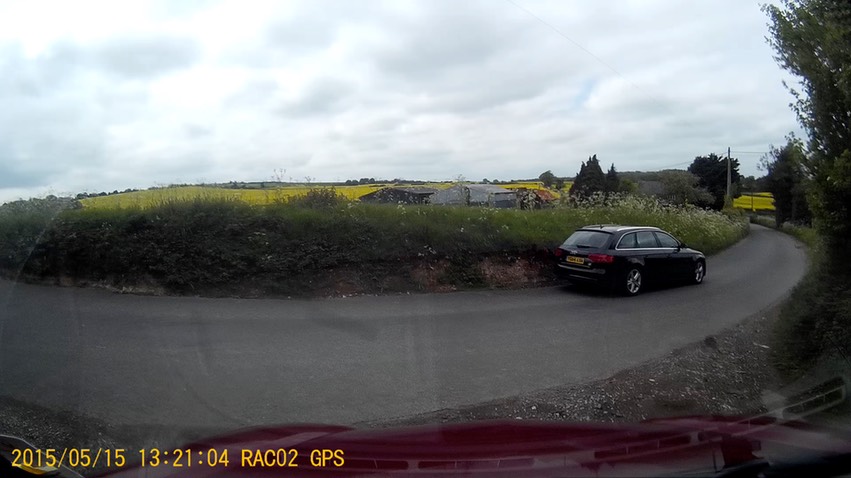 720p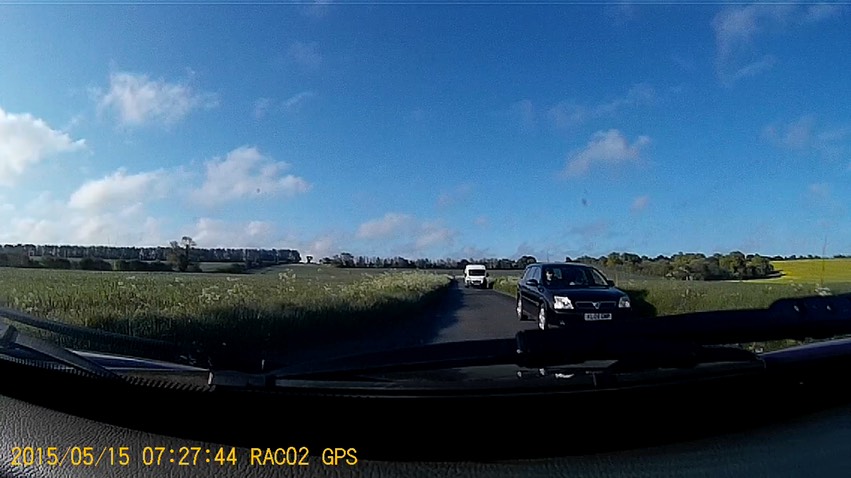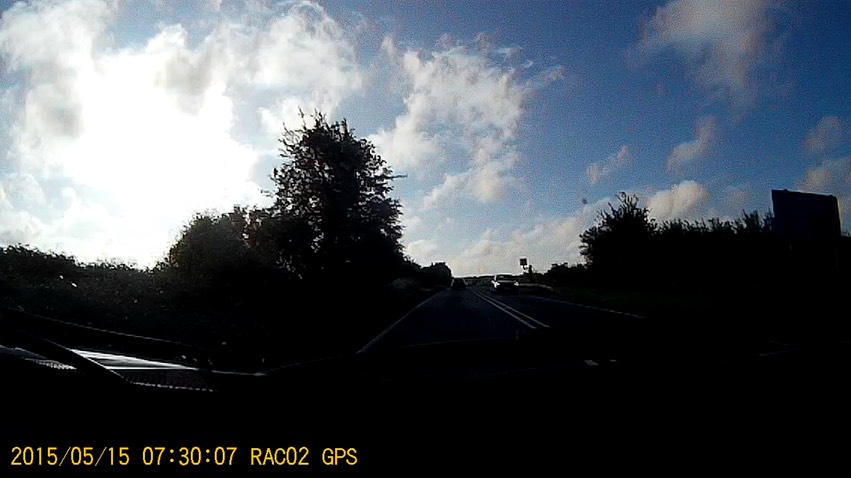 Summary
The picture quality is really very good, especially for daytime driving.  The wide field of view is good without being distorted with any fish eye effects.  The picture is very stable, and the GPS input for speed and location recording is a great feature.  The unit is easy to install and configuration is minimal - very much "plug and go".  If only the display had a timeout feature and the lens had less bling, this thing would tick all the boxes for me.
Even with those issues, I really think this is a great unit for the price, so I'll be keeping it unless they ask for it back.  Thanks @Proofcam!